The Circling Guide newsletter returns after 9 months of silence! I had some health challenges, and then moved to Mexico in July. I have been successfully building community here on-the-ground (that story told in Authentic Relating in Intentional Community: A case study in Ajijic, Mexico) and now returning to the States to run the latest version of my 4-week course called Practical Relational Leadership.
What's happening in the community?
I am running two online sections of Practical Relational Leadership (Train the trainer edition) starting in late December (up to 6 people each). The cost is just $100. To register your interest, follow the link.


Practical Relational Leadership

will teach you how to circle in my style, enabling you to run circles for your friends and/or community. This course very reliably drops a small group into deep connection spaces in the course of 4 weeks. It is especially applicable to people in existing communities (residential or not) who want to increase love, transparency and organizational effectiveness. You will also learn to run AR-focused events to add fun and depth to your existing communities.
Check-out the online wellness community BU-Evolution. With 20+ weekly events ranging from meditation, yoga, QI Gong, "Accountability club", Authentic Relating and a men's group that rocks (I am a member!), and more. It's a very compelling offer at a cost of just £10.00 /month (a bit over $12). You can also get a free 5-day pass. Just head over to their membership section, enter my email [email protected] in the "referred by" field, and "purchase" the free 5-day pass.
Martin Ucik, author of numerous books including Integral Relationships Practice and Sex Purpose Love, just started a new 26 week Integral Relationship Professional Training #7. I was in the previous cohort #6, and enjoyed it so much I am repeating! Furthermore, the price of $780 is super-affordable for a training of this length and depth.
Authentic Revolution is back! They are running an 8-week course called The Art of Difficult Conversations which starts November 15. Also a free webinar on Tuesday Nov. 21, Changing Family Patterns. With the holidays approaching, who can't use that?
Circling Europe is rocking it, with SAS trainings starting soon in Prague, Stockholm, London, Estonia and online.
The Circling Institute is continuing their Thursday drop-in Circling nights, and 8-weekend Art of Circling trainings
The Connection Institute is offering some new programs including Badass Boundaries, Untriggered and more.
ART International has a new leadership team and are also rocking it. They are offering numerous Level 1 and Level 2 courses online as well as in Costa Rica, British Columbia, Encinitas CA, Bristol UK, and Los Angeles
Susan Campbell, author of the classic book "Getting Real", is offering several  workshops Getting Real: The Power of Conscious Communication, online (beginning Jan. 25) and in person in Sebastopol CA, as well as the online Getting Real Honesty Salon
Are you running (or participating) in programs which you think our readers would like to know about? Simply reply to this email and let me know!
People I like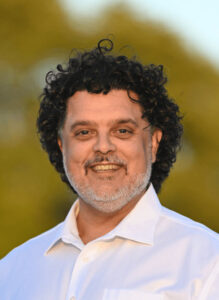 Michael Porcelli is offering a course, Foundations of Relational Communication, which is starting soon. It's based on a model he has designed called Meta-relating.
Michael has been around for a long time (I first met him in Boulder in 2016). Its great to see more people develop programs targeted to teaching relational intelligence in business contexts.
Some personal news and requests
Being an "intentional community activist" (in addition to an AR evangelist), and believing that intentional communities are truly the leading edge of culture, I am looking for opportunities to bring Authentic Relating into communities. As such, I am planning a national tour of communities starting in the spring of 2024, in which I would offer either the regular 4-week Practical Relational Leadership course or a 2-week accelerated version. If you live in or near such a community and want to book me on this tour, just reply to this email. There is no cost beyond hosting me.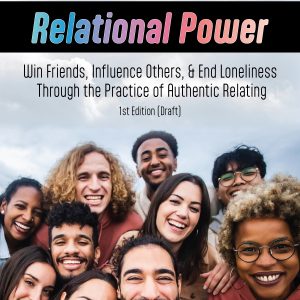 Secondly, I am trying to discern the next step for my crowd-sourced book Relational Power, which is the sequel to the Circling Guide (the most popular book on the practice of Circling™). Currently, the book is the curriculum for the Practical Relational Leadership courses, and as such has gotten some very good feedback, but I am looking for a larger audience. If you have any ideas or want to help out in any way, either reply to this email or fill in the form.
Enjoy this post? Then be audacious and share or like!