This edition of the Circling Guide newsletter is a bit shorter than usual — it is winter after all (I mean in the Northern hemisphere, no disrespect to our upside-down friends). Even so, there is some great action in the community.
See below, as well, for "an offer you can't refuse" to readers and reviewers of Relational Power
What's happening in the community?
The Connection Institute is launching a new Coaching Certification Program which will run March 15-Sept 15. The hours will count towards ICF accreditation, if that is your desire. This is somewhat historic, as the training will be heavily experiential and use techniques from authentic relating and IFS (Internal Family System) to teach the core coaching competencies. This is not just for aspiring coaches, by the way, but for facilitators and relational leaders of any stripe. Very exciting, Peter Will Benjamin and Megan Taylor Morrison!
The Authentic Relating Convergence is… converging on Feb. 24-26, Bastrop State Park (Austin TX). This is also historic, first because it's the first major A/R event since AuthRev shut-down, and second it's the first big A/R event held in a campground (at least that I am aware of). Also the price of $349 is a steal given it includes food and basic lodging (tent, RV or bunk-bed). I am trying to see if I can make it. Well-done, Jonathan Van Matre & team!
 Zori Tomova's Widening Circles is making a new group for Australia and Asia times zones. Limited to experienced "space holders", 5+ years experience. Come to the intro event here, and/or reach out to Zori for a private chat. I

love

Widening Circles, its a brilliant idea which fills, IMHO, a deep need for leaders to find support.
Jordan Myska Allen (CircleAnywyhere) has a new video course Beyond Trauma Mindset, offered initially at 35% off. Jordan is taking an interesting direction lately, by the way, it's a reframe around "trauma" in terms of its gifts (I am very aligned with this idea, as I have a similar concept called "trauma is good for you"). The 25 minute video is worth watching as Jordan unpacks some of his thinking here. I love the deep thinking that Jordan is doing here in terms of higher-level perspectives around A/R and Circling.
Jason Digges is leading a Relational Intelligence Training in San Francisco Feb. 18 & 19. The fall event sold-out, so register soon if you are interested.
This months Community Mastermind call is Wed. Feb 1st, 1pm Central. This is for all current and aspiring leaders, and we always have a good time.
Josh Stein's monthly AR Professionals Mastermind (limited to active leaders) is Wed. Feb. 15 at 6pm Eastern, which is also a good time. His Relational Inquiry for Leaders and Facilitators (paid event) is Tuesday Feb. 7, 7pm Eastern. See the Global A/R Calendar for details.
Are you in Denmark?

Anezka Sokol and Einar Boson

are hosting a 

Meditation in Relation event

in April in Denmark, with both meditation and generous amounts of circling. There's an early bird until 31th of January.

Also, Einar has started a homepage called 

nowwards.org

collecting some of the Nordic relational events, it's still very fresh, but it's functional for now.

The Copenhagen-based group "Tuesday Circling" is doing weekly evening circling at Virkelig, which can be found 

here

.
Do you want your events here? Well you know where I live.
People I like: Jason Digges and Authentic At Work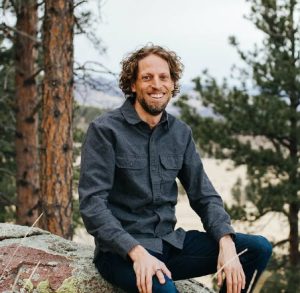 You may be wondering: WTF has Jason Digges been doing since he co-founded Art International and wrote the landmark book about Authentic Relating, Conflict = Energy?
Well (surprise surprise) he has been learning and growing! Some of that growth is reflected on this video of his recent interview with Aviv Shahar (this video knocked my socks off).
Funny story about the Aviv Shahar interview: Aviv said something like, "Jason you are bringing down the Torah!" Jason, of course, deflected the comment. My reflection: it's true, but we don't speak about that! LOL. I am coming to see Jason as a prophet for the movement.
Jason has a major initiative called Authentic At Work which is bringing Authentic Relating into the work-place; along with free AR resources on his personal site and his upcoming Relational Intelligence Training in San Francisco
Relational Power is now on audiobook (please feedback and give an Amazon review); AND I am upping the ante on the rewards
The Relational Power crowd-sourcing took an upgrade last week as the first audiobook came out. This was done using text-to-speech AI, for which it was pointed out to me the incongruity of this, on a book about relationships. I agree, however this is the only way forward on an incrementally published book, at least until the final version. Please forgive me. Plus, the text version is available on all channels.
In other news: fortunately for me, nobody took me up on my previous offer to call your mother or your boss in exchange for a read or an Amazon review of Relational Power.
SO, I am sweetening the pot: the first 6 people who read and give an Amazon review to Relational Power get a 50% discount to my next 4-week course, Relational Leadership with your friends: How to run a weekly private circle. I have been doing weekly private groups with my friends since 2017 and they have all been phenomenal (except for one, which was a phenomenal failure LOL). It's my favorite style of Authentic Relating and I am still leading the men's group which I founded 4 years go. In these groups, we generally drop-in fast and deep. I want to give you an experience of this, and a model or framework for these types of groups, so you can do it with your friends.
The normal price for a 4-week group is $100, so with the discount that's $50. Just write to me and we'll make it happen. I schedule groups based on people's availability. I do ask for minimum of 6 months of Circling or related experience (NVC, etc).
PS: Reminder to discard any print version of Relational Power prior to v1.20. KDP (Kindle Direct Publisher) screwed up. If it sent you an outdated version, just write to me and I will order you a fresh copy. Or else just buy the $0.99 Kindle or Direct download.
Enjoy this post? Then be audacious and share or like!