What's happening in the community?
Are you seeking exposure for your own programs?
The Circling Guide Community Roundup Newsletter will now be monthly. If you have offers or events, write to me your upcoming events before the 1st of the month and I will try to include them. You should also join the Authentic Relating Event Facilitators facebook group and request your events to get on the global community calendar, which Sara Ness and team have very graciously made available. Also check out the more lightly moderated Circling & AR Facilitators Worldwide group
Finally some personal news…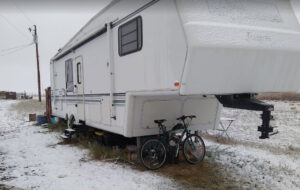 I have moved to an egalitarian community in Wyoming, intending to brave the winter in a wood-heated RV (wish me luck!). More details on my personal blog New digs, new book, new life. (subscribe there too if you like).
I also have a new book! It's a memoir, a kind of sexual / developmental autobiography, and I am looking for both test readers and marketing partners. You can read the introduction here and then write to me if you want to learn more.
Enjoy this post? Then be audacious and share or like!